Welcome to an oasis of tranquility
Witness and taste the food fit for the gods at Mirra, our all-day restaurant. It's where legacy and traditions live in harmony.  Contemporary global delicacies are served with a distinctive allure.
Whilst the rich legacy of local cuisine of Chikmagalur comes to the fore at the alfresco lunch. One is rest assured to imbibe the local culture whilst one savours the ethereal food.
Taste the rich legacy at Java Rain resorts
Mirra
Mirra's a name derived from the famous Turkish bitter coffee, Mirra is synonymous with being mystical and luxurious, we're doing everything to being true to the name.
An all-day restaurant that overlooks the infinity pool and the lush green valleys whilst serving the best food there's. The outdoor seating offers the best views in the evenings. We serve a variety of the very best of global cuisines and offerings.
Our speciality though, lies in being true and authentic to the local cuisine, bursting with fresh flavours and respecting seasonal produce and seasons. On request, we also arrange barbecues for special occasions and accept group bookings for corporate dinner(s). Our in- house chefs have been cooking a storm in various kitchens, across various service sectors for over 20 years now. We're strongly committed to the upliftment of local populations and ensuring all-round development of the region.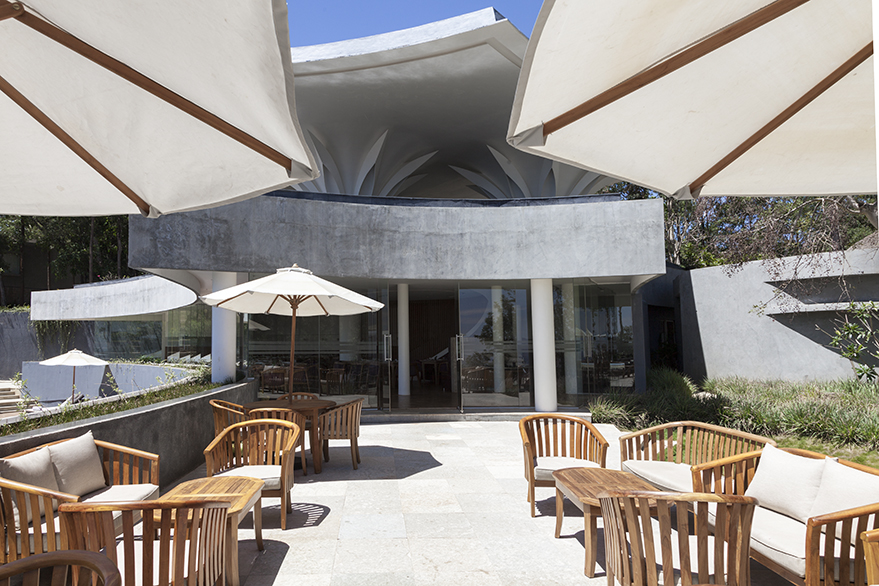 Crimson Peak, is our tree bar and is one of a kind
Crimson Peak
Crimson Peak, is our tree bar and is one of a kind. Crafted to perfection at a height of 50 ft, Crimson Peak offers the best panoramic view of the entire city of Chikmagalur and the Mullayanagiri range whilst highlighting the sunset point of the town.
The unique architecture coupled with water cascading down the walls and large seating areas offers you the sheer comfort to spend hours gazing at the picturesque scenes whilst enjoying a drink or simply reminisce the joys of reading a book.
A short walk away from the villas is well worth the effort for the handcrafted cocktails and delicious appetizers at the bar that will leave you wanting more.